Welcome to Rowlett!
Single Family Home Listings in Rowlett, TX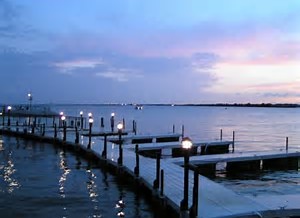 The Dallas-Fort Worth, TX, Metroplex has a number of attractive suburbs, but Rowlett is one of the most popular—for good reason. Just 20 minutes from downtown Dallas north of IH-30, surrounded by more than 30 miles of shoreline on beautiful Lake Ray Hubbard, and home to over 62,000 residents, Rowlett is "On the Water, and On the Move!" This highly livable city has a population of about 62,868, and although this pleasant bedroom community is often described as upscale, it nonetheless boasts an affordable lifestyle on the scenic banks of Lake Ray Hubbard.n

Rowlett conveniently offers easy access to highways and schools. Many people look for single family homes in Rowlett TX, and our extensive listings make finding your next home in this comfortable city easy. There are many reasons to settle in Rowlett.n

Rowlett is ranked in the Top 25 "Best Places To Live" by Money Magazine and was designated the "#1 Small City in America to Move to" by Movoto!
Excellent Education
Rowlett's education system is rated highly. Children here are served by two school districts, the Garland Independent School District and the Rockwall Independent School District. These districts manage multiple schools at all grade levels, many of which are within the city limits of Rowlett. There are also community colleges serving both Dallas and Rockwall counties.
Outdoor Recreation
Rowlett is built on two peninsulas along Lake Ray Hubbard. There are more than 30 miles of peaceful, picturesque shoreline to savor, and this city offers plenty of enjoyable outdoor activities centered on and around the lake.n
Visit Scent Point Park to relax and take in a sunset—or sunrise.
Pack a picnic.
Go boating.
Paddle Point Creek Trail is a starting point for paddle boarding, kayaking, and canoeing.
Watch wildlife such as herons, egrets, and eagles.
Robust Housing Market
This growing community has a competitive housing market as interest increases in single family home listings in Rowlett TX. People want to live here for the natural beauty and the high quality of life as well as the financial benefits.n
Annual home appreciation rate is 5.46 percent, among the top 10 percent of nationwide home appreciation
Strong long-term investment potential for home buyers
Multiple residential types, including houses and apartments
If you are interested in single family homes in Rowlett TX, now is a superb time to buy.nn
Single-Family Homes in Rowlett TX
We know this area and its housing market, and we understand the real estate industry. Our single family home listings in Rowlett TX encompass a variety of residential styles. With our wide selection of properties throughout this desirable city, we can help you find a beautiful residence you will love coming home to every day.nn
Find Your Next Home
There has never been a better time to buy a home in Rowlett, TX. If you are ready to make your move, we are here to help. Contact us today in several convenient ways, including by phone at 469-939-9624, for more information on any of our listings.
LOCAL SCHOOLS